Welcome to our WebSite!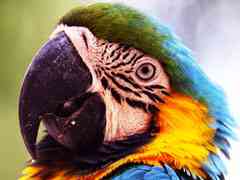 Red Top Template is provided by for everyone. Feel free to download, edit and apply this template for your personal or commercial websites.
Validate XHTML & CSS. Nunc a neque augue, ut fringilla ligula. Mauris iaculis, velit convallis tincidunt auctor, turpis metus consectetur elit, id venenatis neque arcu sed diam. In rhoncus convallis libero eu pellentesque. Curabitur sodales tempor sapien non cursus. Nunc adipiscing, elit quis laoreet ultricies, tortor tortor placerat tellus. Read More
Our Services
Mauris elementum blandit elit, eget gravida nisl placerat vitae. Cras feugiat, orci in iaculis pharetra.
Fusce quis diam sit amet tortor
Quisque blandit eros et lorem
Donec mattis egestas sem
Praesent mattis varius quam
Etiam fringilla vestibulum nulla
View More
Message
Phasellus tempus, justo et laoreet varius, odio mi ultrices libero, nec faucibus dui felis eu dui. Curabitur euismod scelerisque lacus. Cras pretium sem sed odio.

David Walker -

CEO